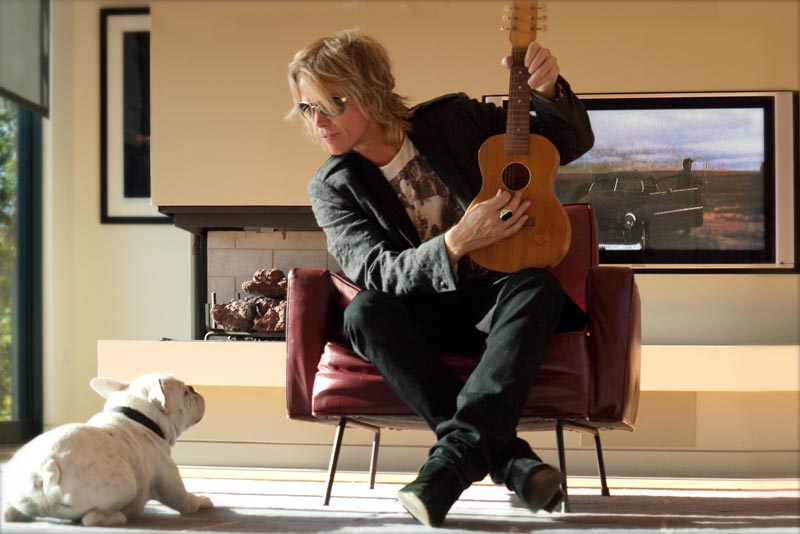 Guitarist Brian Ray's extraordinary career has been a real-life rock & roll fantasy. Best known as a key member of Paul McCartney's band for the past 15 years, Brian has the rare distinction of having worked at no other profession but music his entire adult life – and he has played alongside some legendary musicians in the process.
In 2002, Brian was hired to play one song with Paul McCartney at a Super Bowl pre-game show. That one-song gig never officially ended, and Brian has been a regular member of what has been hailed as "Paul's best band since the Beatles" ever since. Brian can be heard on three of McCartney's solo albums, including Chaos and Creation in the Backyard, Memory Almost Full, and New, which went Top 5 in several countries. He has also toured extensively with McCartney playing bass, rhythm guitar, and lead guitar, appearing at historic events like the Queen of England's Diamond Jubilee; the opening ceremonies of the 2012 Summer Olympics; and the celebrated Desert Trip concert series featuring the Rolling Stones, The Who, Roger Waters, Bob Dylan, and Neil Young. Brian also played with Paul at the White House in 2010 for President Obama when McCartney received the Gershwin Prize for Popular Song.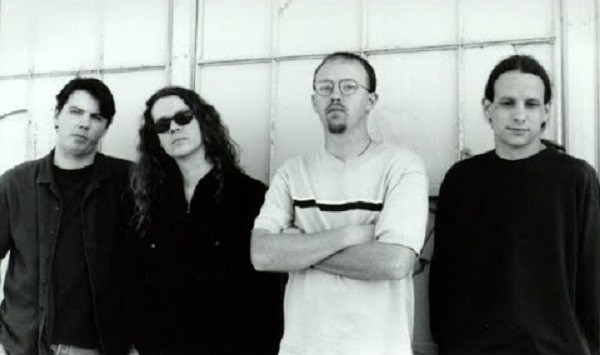 Many artists have used pandemic time to get creative and crank out an album within the course of a few months. Some have used this time to revisit projects that they have previously abandoned. In the case of doublepluspop, the four-piece revisited the project that was supposed to be their debut album, a collection of tracks that has been sitting in a vault since 2002. Frontman Paul Averitt formed doublepluspop sometime between the late '90s and early 2000s after leaving his Denton (TX) band Big Big Drama. He wanted to create a band that strictly played power-pop, a genre he says wasn't popular at the time. "There wasn't a lot of that type of music being played in Dallas," Averitt says, "and I wanted to try to explore that genre in this town. Dallas isn't really a power-pop haven, but it's what I wanted to do at the time, and I'm proud of the work we did." — Dallas Observer
Now, that almost-20-year-old album is finally out, and it's killer: strong writing, singing and playing, across multiple styles, and a world's first: all TuneLings for this excellent record were made by Jon Lenzer, the band's guitarist, and include his own lead guitar parts as well as chords, fills, and comments. This is essentially a whole semester's course in very fine rock guitar playing, with songs that should never have been stuck in a vault for a minute, let alone decades.
When you talk about the tunes of Freedy Johnston, there's only one little problem. After you've been blown away by his songs of suspicious circus carnies, shoplifters, unfaithful lovers, the drug-dependent and the truth-challenged, how do you tell people about this guy without worrying you're overselling him. You don't. Because you're not. After twenty years of one great disc after another, the kid from Kansas is back. Bearing maybe the best record he's ever made, Neon Repairman. And its songs will keep you up nights, just like those bright lights of the title track.
Like most of the general public, you probably first heard Freedy when his chiming, catchy single, Bad Reputation, full of his trademark tunefulness and street-level lyrics hit the airwaves. The song was the opening salvo of Johnston's masterpiece, This Perfect World, superbly-produced by the legendary Butch Vig, of Nirvana fame. Vig kept the record radio-friendly, but brought enough clarity so that Freedy's characters, the lost, criminal and crazy, all came through loud and clear. These desperate people caught not just the average listener, but filmmakers The Farrelly Brothers. Soon, several of Johnston's tunes showed up in their comedy Kingpin. Topping that achievement, in 1995, Rolling Stone Magazine named Johnston Songwriter Of The Year. Enough to bring color to any man's face. But when you saw that number two was Kurt Cobain, well, Johnston must've really blushed. Rolling Stone made the right decision, too.

One night a few years back, Montreal-based songwriter, producer and guitarist Howard Forman was jamming with a soul band in a local hotspot when the manager approached him between sets and told him there was a girl who wanted to sit in. "Usually," says the multi-faceted musician, who once upon a time was a session musician in R&B mecca Muscle Shoals, "this means some white chick who wants to be Aretha will warble 'Respect' like a squeaky door hinge."
Irene Marc's powerhouse rendition of 'Chain of Fools' not only peeled the paint off the walls—it also sparked an exciting long term partnership as Groove Kings and the release of their highly anticipated album "Blood Red".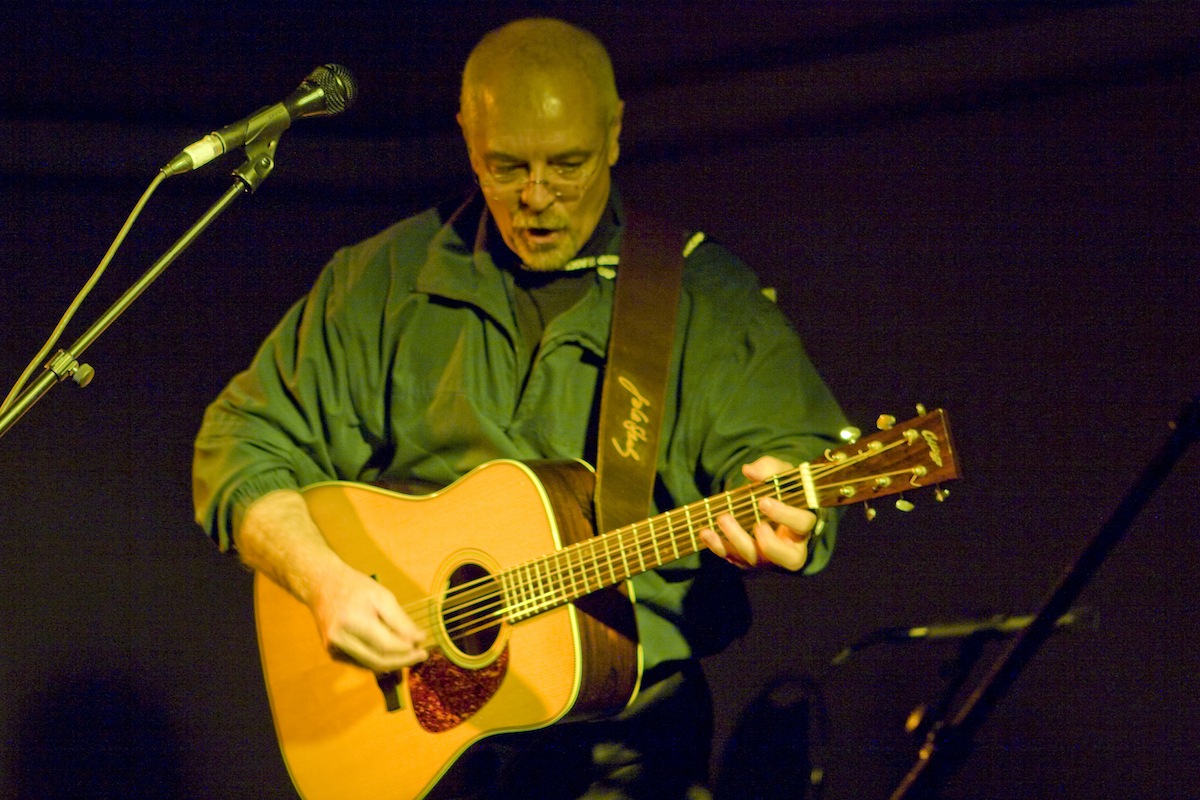 It is only a long lived singer-songwriter career that lets JAMES LEE STANLEY unite the unpredictable creative turns and the eclectic elements that make up his world. His remarkable ability as a vocalist and composer allow him to create songs, each recorded with a finely crafted with guitar orchestrations that enhance the lyric. But a whole new dimension is added when James Lee performs live. These incredible songs, coupled with his outragously hilarious repartee, make for an evening of hilarity and tenderness and one of the most entertaining concerts on the circuit. He has been hailed as one of the few all time greats and undisputed geniuses among singer-songwriters. Fi Magazine listed his FREELANCE HUMAN BEING as one of the finest recordings of 1998 and one of the Top 200 Recordings of all time – FI Magazine March 1999.
JAMES LEE STANLEY, the true renaissance man, was born in Philadelphia, PA, and has been recording and performing since he was fourteen. He has toured consistently since he returned from the USAF (as a Chinese linguist) and has performed up to three hundred dates a year since then, with such diverse acts as BONNIE RAITT, ROBIN WILLIAMS, NICOLETTE LARSON and even BILL COSBY. STEVEN WRIGHT chose James Lee as his opening act for three years in a row; a testament to his professionalism and talent.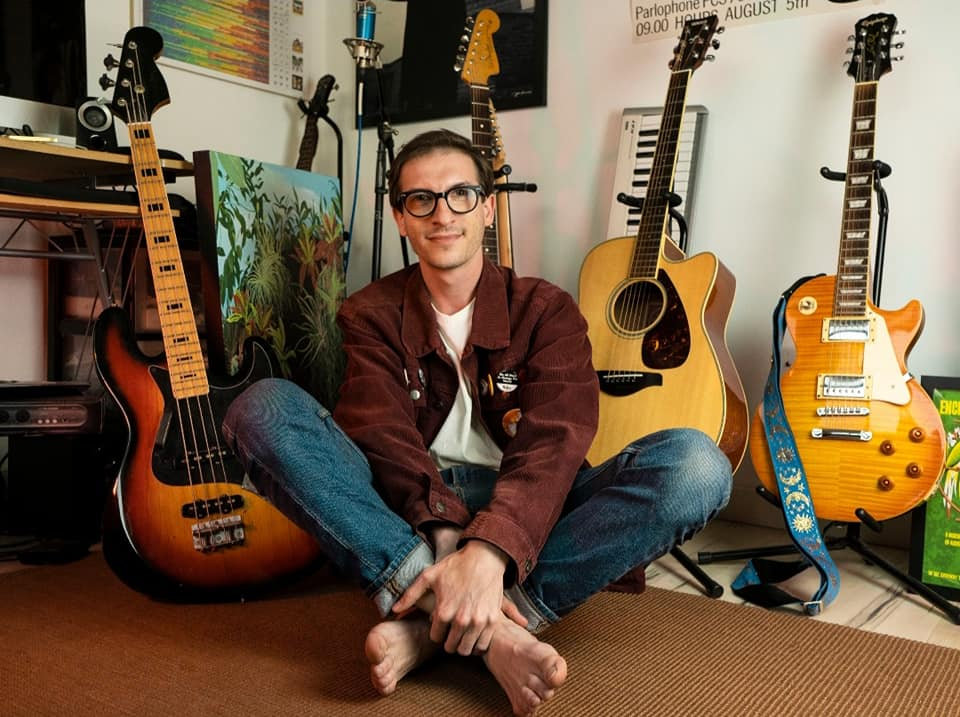 Jason Berk is an award-winning singer/songwriter and producer. His music has been featured in films, video games and heard on radio stations worldwide. He has worked with Sondre Lerche, Tom Kenny, Noël Wells, members of The Beach Boys, The Monkees, The Lovin' Spoonful, X, and The Muffs, as well as frequent performances with blue-eyed soul legend Evie Sands.
If you lock Jason in a room with a computer, his instruments, and a microphone, he'll emerge a few weeks later with perfect, fully-formed, completely original and irresistable power-pop album. If that sounds like a tall order, "Strangers", his latest, is all the proof you need.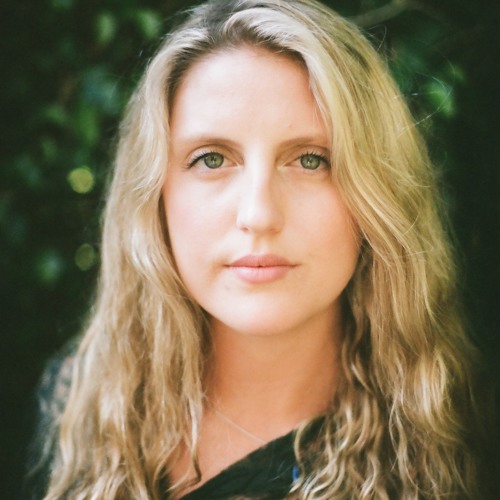 Katie Skene is a blues and southern rock & soul singer, guitarist and songwriter based in Los Angeles, CA. Growing up in Tallahassee, FL, she was raised on the roots music of the South, playing shows and festivals around the Southeast before moving to L.A to study and pursue music. She has shared the stage with many prominent artists in the Jam Band and Americana scene including Bob Weir (Grateful Dead), Phil Lesh (Grateful Dead), Warren Haynes (Allman Brothers Band, Gov't Mule), Col. Bruce Hampton (Aquarium Rescue Unit), and more.
Her music pays homage to vintage influences while capturing a fresh and modern sound. Her debut EP, 'From the River' was released in January 2016. She currently is recording and playing with her new project, California Kind, a jam-band super group feautring John Molo (Bruce Hornsby and the Range, Phil Lesh & Friends), Pete Sears (Jefferson Starship, Hot Tuna), Barry Sless (David Nelson Band, Phil Lesh & Friends) and Rob Barraco (Dark Star Orchestra, Phil Lesh & Friends).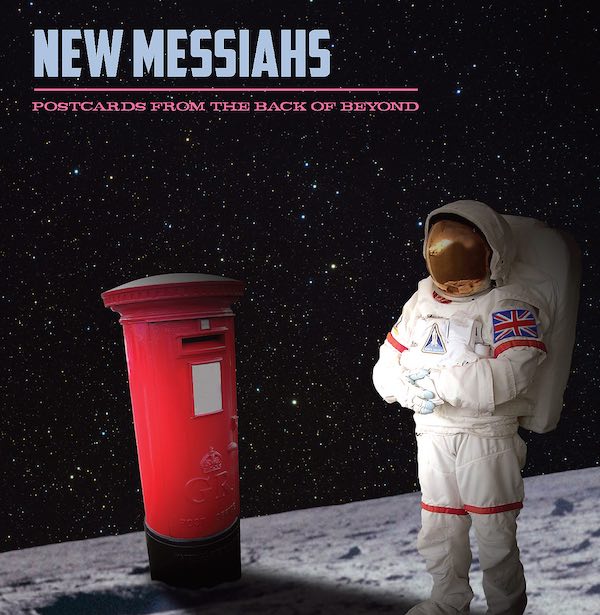 New Messiahs are a band from Yorkshire, England and the brainchild of the Mainon Brothers. They are as passionate about playing live as they are about song writing and like nothing better than stretching their talent, with topics encompassing tales of childhood, self deprecating celebrities, beautifully destructive relationships, local heroes, their experiences as travellers and the anomalies that they witness along the way. 
The band has always been brothers Paul Mainon on Vocals and Lee Mainon on Guitars/Vocals. Roger Barnett was along for some of the ride on bass. When the album was written and it was time for recording, they enlisted the talents of the incredible Bob Wynne to play all of the drums on the album. When it came to touring, they recruited Gaz Jones, making a formidable foursome and one tight live outfit. The feedback from the shows make it all worthwhile.
Rob Laufer is a singer/songwriter who has written, sung and produced countless songs for movies, TV and commercials. He's worked with Frank Black, George Martin, Fiona Apple, Johnny Cash, Cheap Trick, Dirk Hamilton, Shawn Colvin and many others. He serves as music director for Wild Honey, a nonprofit organization that produces concerts to benefit autism research. Rob has released 5 albums. He appeared as a member of the fabled "Wrecking Crew" in the recent Brian Wilson bio-pic "Love and Mercy".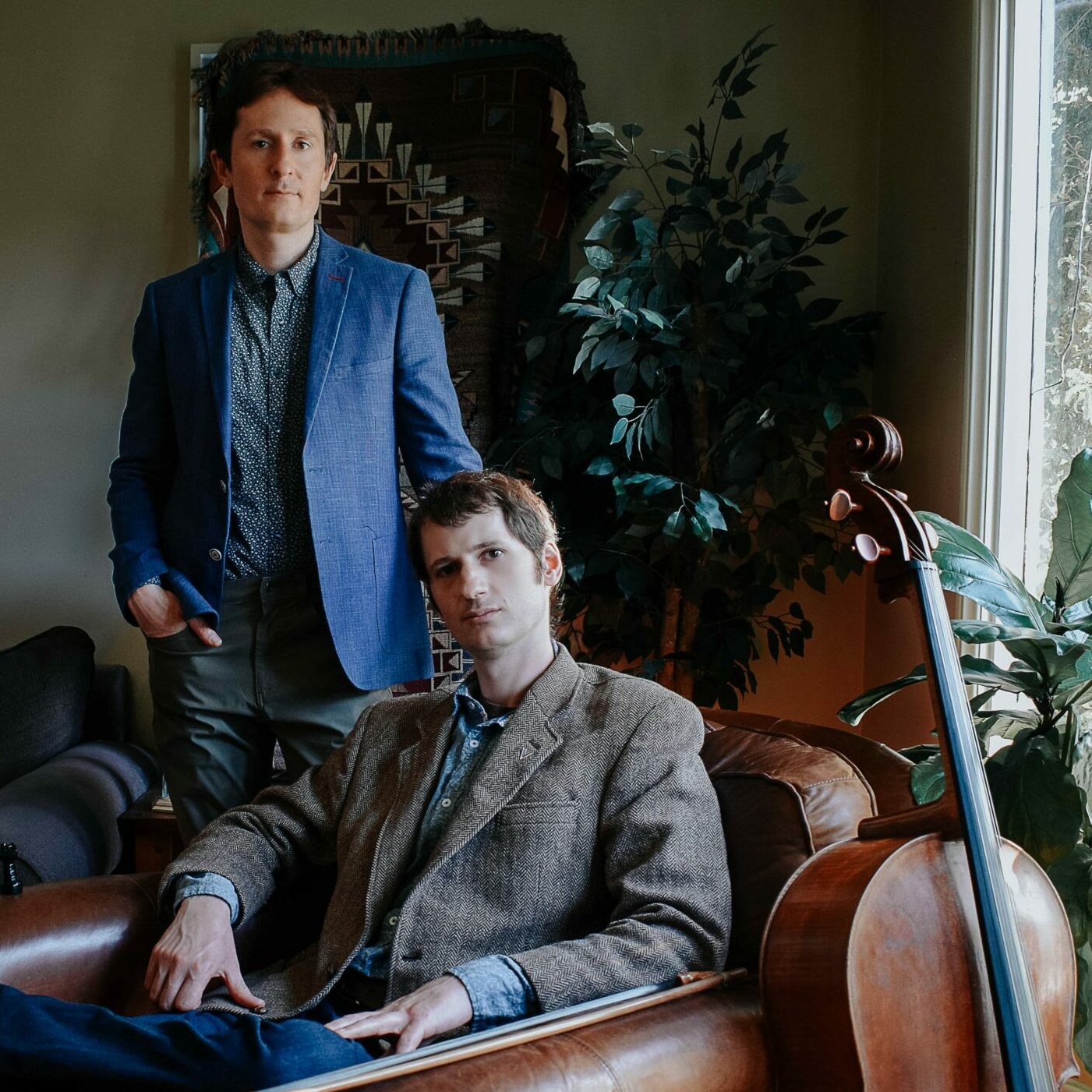 Brothers David and Daniel Landau are a cello-and-guitar duo who blend a wide range of musical influences to create new, catchy and cathartic indie pop that feels like being with good friends after a lousy week.
Over their decade of playing music throughout Europe, Brazil, and the U.S., the Brothers have refined their sound and hearts and connected with people of all ages and backgrounds. Their upcoming EP, Haven't Got a Name, examines the struggle of trying to be a grounded, honest person in today's world. They draw from their experiences to examine the beauty, pain, and uncertainty of working to find meaning and live a good life in the modern age.
When not touring or performing, the Brothers curate and host Sound & Sight Shows, a listening room-style concert series to promote local and rising artists from L.A. and abroad.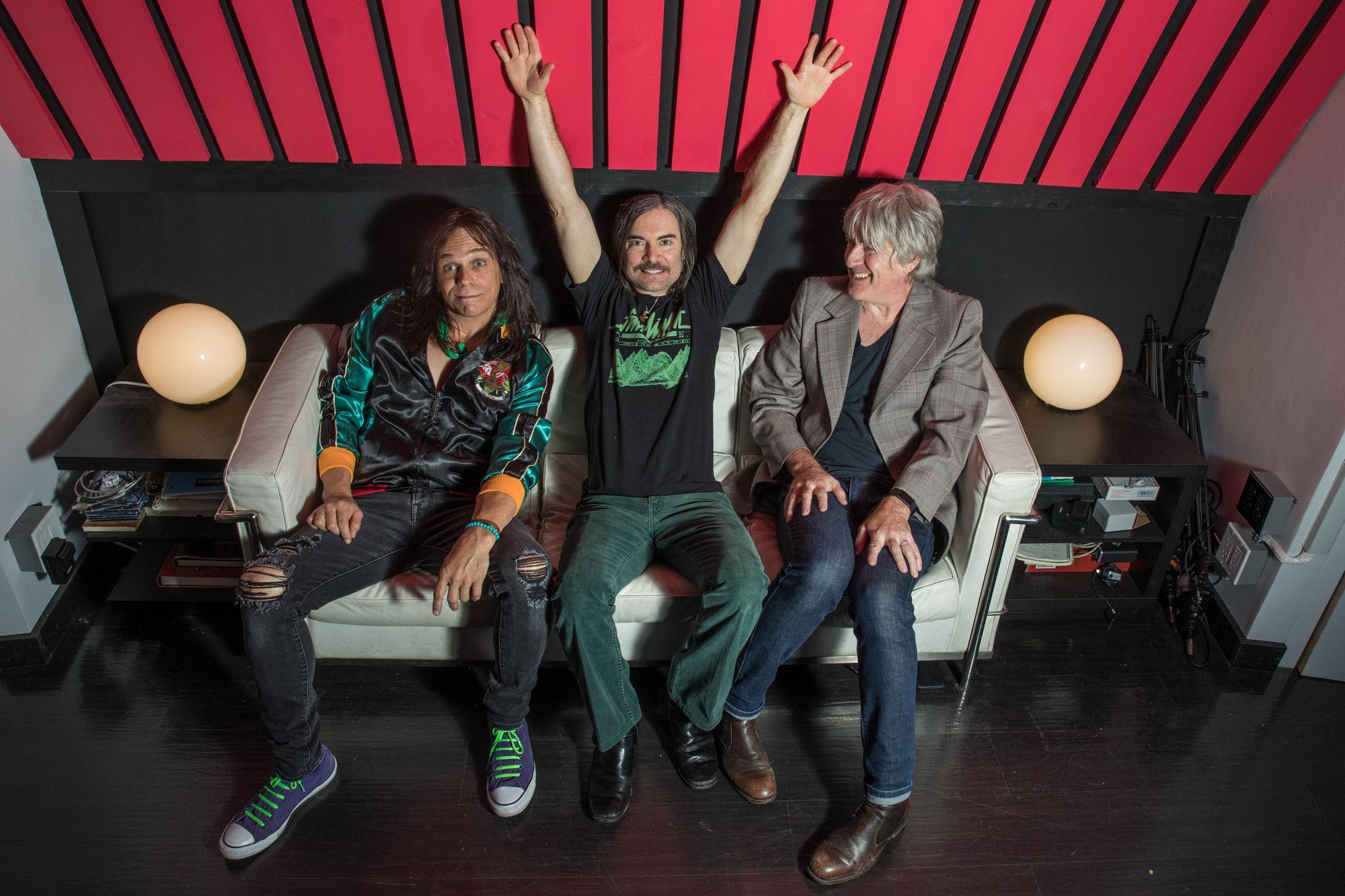 The planets have aligned for THE LICKERISH QUARTET – a supergroup of sought after songwriters and musicians, former members of the legendary band JELLYFISH. The musical journeys of Eric Dover, Roger Joseph Manning Jr. and Tim Smith have synchronized for the first time since 1994. Just like any great relationship, they simply picked up where they left off.
Roger Joseph Manning Jr. (Beck, Air, Cheap Trick and Imperial Drag)
Eric Dover (Imperial Drag, Slash's Snakepit, Alice Cooper, Sextus)
Tim Smith (Noel Gallagher's High Flying Birds, The Finn Brothers, Sheryl Crow, Umajets)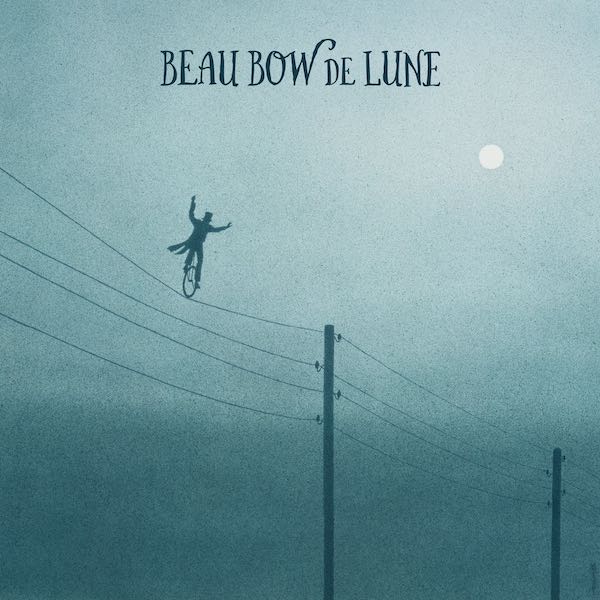 Beau Bow de Lune is the recent project from Val McCallum (featured as a solo artist elsewhere on this site), and his partners Bow Thayer and Greg Wells. These are ten absolutely timeless songs, created by barely three people, during a pandemic that kept them geographically separate.
And yet they come together with the same relaxed and natural vibe that you might associate with The Band during their Big Pink/Basement Tapes phase, but with modern clarity, thanks largely to Greg Wells' skillful engineering and production (and drumming!). This is top-shelf songwriting across many styles, and of course, Val's superb playing of anything with strings on it elevates this album to classic status.
Do not miss this one. For fans of Americana, these songs are keepers.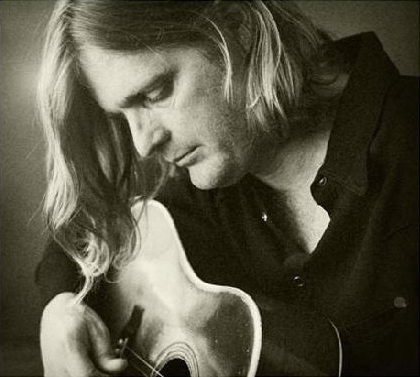 Val is an extraordinary, totally original guitar player, heard with Jackson Browne, Wilson-Phillips, and many others. Jackshit, his LA "bar band" with Davey Faragher and Pete Thomas (Elvis Costello's bassist and drummer, respectively), is an incredibly entertaining blend of astonishing musicianship and countrified comedy.
But Val is also a very fine, serious, singer/songwriter, frequently collaborating with others to create inspired, timeless music. Beau Bow de Lune is his recent full-album project with Bow Thayer and Greg Wells, discussed separately on this site. We have that, and a few superb songs from Val's Chateauguay album, also co-written with Bow Thayer, and featuring Shelby Lynne on harmony vocals.